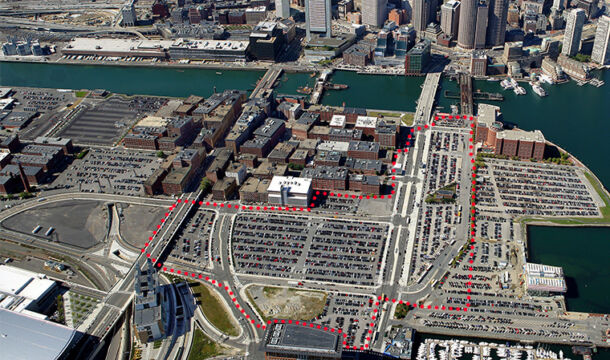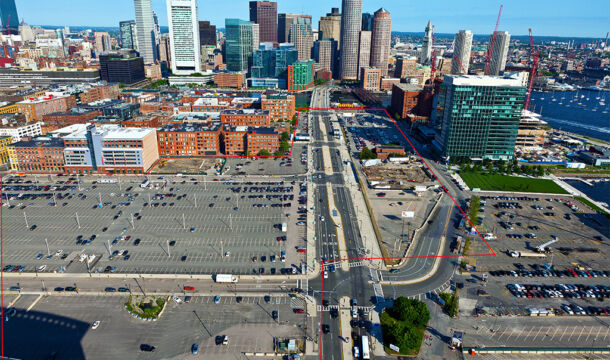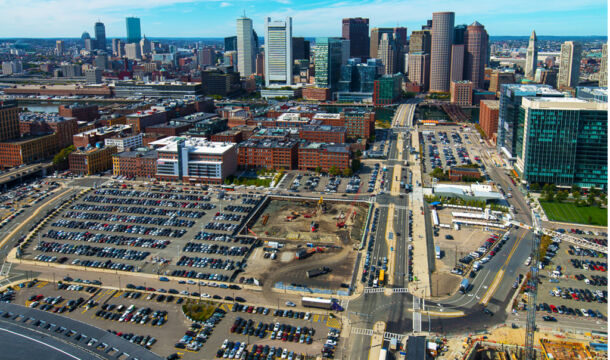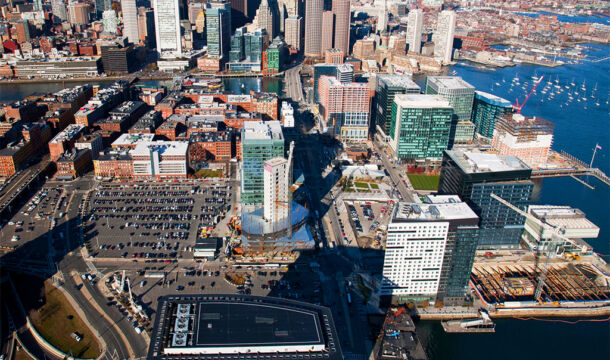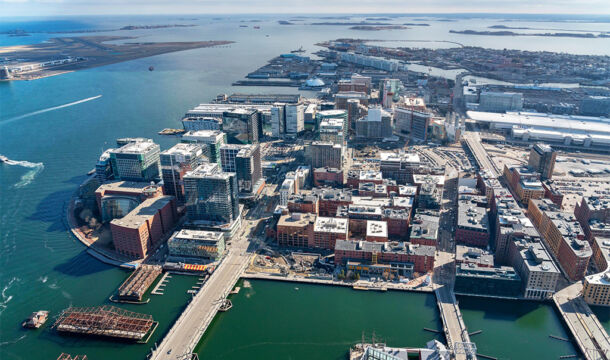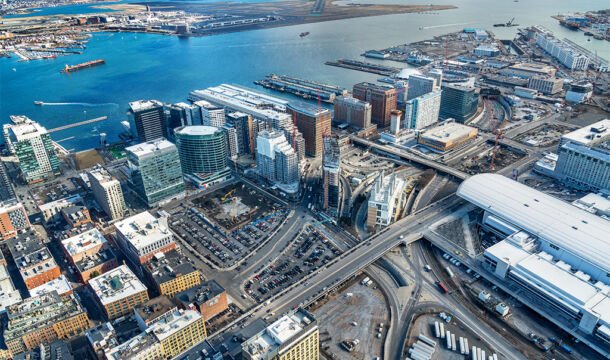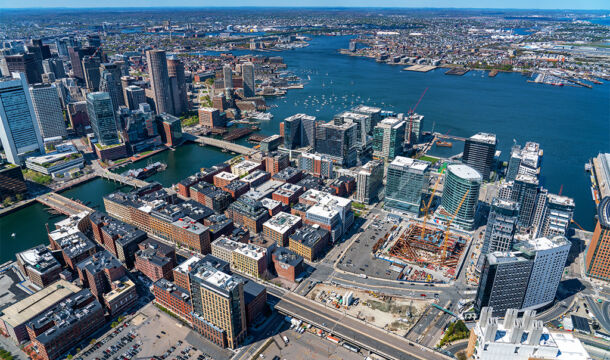 Seaport Square is Boston's most vibrant and stunning new community. Master planned as a live-work-play neighborhood, Seaport Square brings an exciting mix of world class office and research space, luxury and workforce residences, retail shops and restaurants, and hotel and civic space.
After partnering on the developments of One Lincoln Street (Boston) and New Songdo City (South Korea), Boston Global Investors and Morgan Stanley joint ventured to purchase 23 acres in the Seaport in 2006 for $205 million. At the time, the land contained 3,600 surface parking spaces and totaled 1,002,425 square feet.
Upon land acquisition, BGI assembled a team of consultants led by Kohn Pederson Fox and Add Inc. (Stantec) to devise a plan and create 22 new urban blocks within the 23-acre site, branded as "Seaport Square." BGI met with local constituents and community groups to discuss impact and design reviews, and ultimately obtained the necessary permits and approvals from municipal, state, and federal agencies.
Between 2010 and 2015, BGI, as Managing Partner, completed nine land sale transactions of individual parcels for a total of $187 million. Then, in the summer of 2015, BGI and Morgan Stanley agreed to sell the remaining 3 million square feet. The resulting land sale totaled $479 million – the largest in the City's history.
In addition, the benefits to the public sector cannot be understated. In 2006, Seaport Square was a collection of underutilized parking lots, with an assessed value of $39 million, employing 6 people and generating $1.2 million in real estate taxes per year.
To date, the Masterplan has successfully completed over $3 billion of construction projects, which have created approximately 10,000 construction jobs, 20,000 permanent jobs, and over 160 affordable rental housing units.
Commercial property values throughout Seaport Square are currently estimated at approximately $3 billion, resulting in increased real estate tax payments to the City of Boston of approximately $45 million annually.